---
PPCRCD - PLD Linux Distribution based RescueCD for PowerPC computers.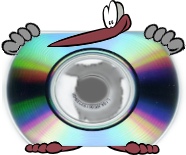 PPCRCD fits on 50mb business card CD and contains almost all programs and kernel modules useful in installing or repairing Linux. There are many filesystem and networking tools installed. Few PLD-specific tools, like poldek and pldconf. And many useful kernel modules.
As for now PPCRCD is in beta and test stage, most things seems to work. It's able to run from memory which requires about 128 of ram, or directly from CD what should require 32Mb at most. Can be run not only from CD but from pendrive or hd, check latest documentation to learn more.
It should boot (and work) on any machine supported by yaboot, and on Pegasos 2. There is some limited support for OldWorld Macs and other PowerPC computers.
Useful links:
- PLD Linux Distribution.
- PPCRCD documentation.
- fbsplash theme.
- nightly builds.
- PLD RescueCD (for x86 and x86_64 computers).
- SVN Repository.

Thanks to:
- gausus for access to fast builder machine
- paszczus for access to nightly-builds machine
- PLD Team for PLD Linux !

NOTE: I don't know when I'll be able to back to work on PPCRCD. But, hey, PPCRCD is an opensource project ! If you really need something: do it yourself. For your convenience buildroot I was using is available here. It's tar archive compressed with lzma. (size: 125M) MD5: a58306773530ddc9bd84384118309e1b
Download last version (2006-08-11), named "BeforeIllGo".
size: 51358kb
MD5: 3a91bca5fe241a747248424965d4abba
bonus files:

d51ea65eda5c3335fa619bfdda0d47dc initrd.sqf (416kb)
746a78779b29a41684f17a866816bc19 vmlinux.gz (1143kb)
35fd2fe8893e434887dc16ab5f044f51 zImage.chrp (1656kb)
bfb4bcc2c5941d6b5b388f8c468ebe04 zImage.chrp-rs6k (1656kb)
468fe9d460e5f6b6ea1c3387b52000d6 zImage.coff (1591kb)
d8c80cb383a0fe429fdeca59ab993573 zImage.miboot (1556kb)
d2954fbf42e88077cdcca50ff256e967 zImage.newworld (1656kb)
f3ba9221fd5f8399cd449717caa56803 zImage.ppcbug (1605kb)
ffaba1275d596169224b155b1210dfeb zImage.prep (1606kb)

Installed packages

FHS(0:2.3-14.2)
	Basic FHS 2.3 filesystem layout
MAKEDEV(0:3.13-2)
	Program to make and update /dev entries
SysVinit(0:2.86-7)
	System V initialization program
acl(0:2.2.39-1)
	Command and library for manipulating access control lists
afio(0:2.5-3)
	Program which makes cpio-format archives
agetty(0:2.12r-4)
	Alternative Linux getty
arpscan(0:0.8-1)
	Very simple ARP scanner
attr(0:2.4.32-1)
	Utility for managing filesystem extended attributes
audit-libs(0:1.2-1)
	Dynamic audit libraries
base64(0:1.4-1)
	Encode and decode base64 files
basesystem(2:1.99-6)
	Skeleton package which defines a base of PLD system
bash-completion(0:20060301-1)
	bash-completion offers programmable completion for bash
bash(0:3.1.017-1)
	GNU Bourne Again Shell (bash)
bcm43xx(0:0.0.1-0.20060416.0.1)
	Broadcom BCM43xx series driver for Linux
bcm4400(0:3.0.14-2)
	Broadcom BCM4400 series driver for Linux
beecrypt(2:4.1.2-4)
	The BeeCrypt Cryptography Library
bind-libs(6:9.3.2-1)
	DNS libraries
bind-utils(6:9.3.2-1)
	DNS utils - host, dig, dnsquery, nslookup
blockdev(0:2.12r-4)
	Support for blockdev
bonnie++(0:1.03a-2)
	A program for benchmarking hard drives and filesystems
bsd-finger(0:0.17-11)
	Finger client
busybox-initrd(0:1.2.1-1)
	Static busybox for initrd
bzip2-libs(0:1.0.3-6)
	libbz2 library
bzip2(0:1.0.3-6)
	Extremely powerful file compression utility
ccrypt(0:1.7-1)
	Secure encryption and decryption of files and streams
ccs(0:1.02.00-1)
	Cluster configuration system to manage the cluster config file
cdmrw(0:1-1)
	CDMRW Utility
cdpr(0:2.2.0-3)
	Cisco Discovery Protocol Reporter
cdrdao(0:1.2.1-1)
	Tools for burning CDRs in Disk At Once mode
cdrtools-mkisofs(5:2.01.01-0.a11.1)
	Creates an ISO9660 filesystem image
cdrtools-readcd(5:2.01.01-0.a11.1)
	Read/Write data Compact Discs
cdrtools-utils(5:2.01.01-0.a11.1)
	Dumping and verifying iso9660 images
cdrtools(5:2.01.01-0.a11.1)
	A command line CD/DVD-Recorder
chkconfig(1:1.3.20-0.3)
	Updates and queries runlevel information for system services
coreutils(0:5.2.1-9)
	GNU Core-utils - basic command line utilities
cpio(0:2.6-4)
	GNU cpio archiving program
cpipe(0:3.0.1-2)
	Counting pipe
cracklib-dicts(0:2.8.3-0.2)
	Standard dictionaries (/usr/share/dict/words)
cracklib(0:2.8.3-0.2)
	Password checking library
cryptsetup(0:0.2-1.pre1.8.1)
	dm-crypt config tool for encypted filesystems
cstream(0:2.6.0-1)
	A general-purpose streaming tool
db(0:4.2.52-12)
	Berkeley DB database library for C
dd_rescue(0:1.11-1)
	Data copying in presence of I/O errors
device-mapper(0:1.02.08-0.1)
	Userspace support for the device-mapper
dhcp-client(3:3.0.4-2)
	DHCP Client
dhcp-relay(3:3.0.4-2)
	DHCP Relay Agent
dhcp(3:3.0.4-2)
	DHCP Server
dhcpcd(0:2.0.1-2)
	DHCP Client Daemon
diffutils(0:2.8.7-4)
	A GNU collection of diff utilities
disktype(0:9-1)
	Disktype - detect the content format of a disk or disk image
dlm(0:1.02.00-1)
	General-purpose distributed lock manager
dmapi(0:2.2.5-1)
	DMAPI library
dml(0:0.1.6-2)
	Tool for displaying dialogs from shell
dmraid(0:1.0.0-0.rc10.1.6)
	Device-mapper RAID tool
dosfstools(0:2.11-3)
	Utilities to create and check MS-DOS FAT filesystems
dump(0:0.4b41-1)
	Programs for backing up and restoring filesystems
e2fsprogs(0:1.39-1)
	Utilities for managing the second extended (ext2) filesystem
e2retrieve(0:20031216-0.1)
	e2retrieve - a data recovery tool for ext2 filesystem
e2salvage(0:0.0.8a-1)
	e2salvage - a utility which tries to recover a data from damaged ext2
eagle-usb(0:2.3.3-1)
	Linux driver for the Eagle 8051 Analog (sagem f@st 800/840/908/...) modems
ed(0:0.2-36)
	GNU Line Editor
eject(0:2.0.13-5)
	ejects ejectable media and controls auto ejection
ekg2-plugin-protocol-gg(1:1.0-0.20060806.1)
	Gadu-gadu protocol plugin for ekg2
ekg2-plugin-protocol-irc(1:1.0-0.20060806.1)
	IRC protocol plugin for ekg2
ekg2-plugin-protocol-jabber(1:1.0-0.20060806.1)
	Jabber protocol plugin for ekg2
ekg2-plugin-sim(1:1.0-0.20060806.1)
	Encryption plugin for ekg2
ekg2(1:1.0-0.20060806.1)
	Multi-protocol instant messaging and chat client
elfutils-libelf(0:0.122-1)
	Library to read and write ELF files
elfutils(0:0.122-1)
	A collection of utilities and DSOs to handle compiled objects
elinks(1:0.11.1-3)
	Experimantal Links (text WWW browser)
ethtool(0:4-1)
	Utility to control ethernet cards
expat(1:2.0.0-2)
	XML 1.0 parser
ext2resize(0:1.1.19-1)
	An ext2 filesystem resizer
ext3rminator(0:0.3.0-0.pre2.1)
	Simple program for undeleting files from ext3 partition
fbset(0:2.1-28)
	Framebuffer utilities for changing video modes
file(0:4.17-2)
	A utility for determining file types
findutils(1:4.2.27-1)
	GNU Find Utilities (find, xargs)
fix-info-dir(0:0.13-8)
	Creates a top-level info `dir' file
fsck(0:1.39-1)
	Check and repair a Linux file system
fsplib(0:0.8-1)
	fsp library
ftp-pftp(0:0.17-24)
	Passive mode FTP client
ftp(0:0.17-24)
	The standard UNIX FTP (file transfer protocol) client
fwhois(0:1.00-16)
	A finger-style whois program
gawk(0:3.1.5-2)
	The GNU version of the awk text processing utility
genromfs(0:0.5.1-3)
	Utility for creating romfs filesystems
gensink(0:4.1-1)
	A simple TCP benchmarking utility
gettext(0:0.15-1)
	Utilties for program national language support
glib2(1:2.12.1-1)
	Useful routines for 'C' programming
glibc-misc(6:2.4-4)
	Utilities and data used by glibc
glibc(6:2.4-4)
	GNU libc
gpm-libs(1:1.20.1-8)
	GPM libraries
gpm(1:1.20.1-8)
	General Purpose Mouse support for Linux
grep(2:2.5.1a-1.1)
	GNU grep Utilities
groff(0:1.19.1-3)
	A document formatting system
gulm(0:1.02.00-1)
	Alternative server-based lock/cluster manager for GFS
gzip(0:1.3.5-11)
	GNU gzip file compression
hddtemp(0:0.3-0.beta14.3)
	HDD temperature sensor
hdparm(0:6.6-1)
	Utility for setting (E)IDE performance parameters
hfsutils(0:3.2.6-3)
	HFS volume utils
iconv(6:2.4-4)
	Convert encoding of given files from one encoding to another
ide-smart(0:1.4-1)
	IDE S.M.A.R.T. test and query tool
idnkit(0:1.0-4)
	idnkit - internationalized domain name toolkit
iftop(1:0.17-1.1)
	Display bandwidth usage on an interface
info(0:4.8-4)
	A stand-alone TTY-based reader for GNU texinfo documentation
iozone(0:3.257-1)
	IO Zone Benchmark Program
iproute2(0:2.6.16-1)
	Utility to control Networking behavior in.X kernels
iptables-init(0:1.3.3-9)
	Iptables init (RedHat style)
iptables(0:1.3.3-9@2.6.15.7_1)
	Extensible packet filtering system && extensible NAT system
iputils-arping(1:ss021109-4)
	arping
iputils-ping(1:ss021109-4)
	IPv4 ping
iputils(1:ss021109-4)
	Utilities for IPv4/IPv6 networking
irssi-script-autorealname(0:0.8.5-7)
	autorealname script
irssi-script-chanact(0:0.5.5-7)
	chanact script
irssi-script-cp2iso(0:1.3-7)
	cp2iso script
irssi-script-dispatch(0:0.0.2-7)
	dispatch script
irssi-script-forwardfix(0:0.4-7)
	forwardfix script
irssi-script-hideauth(0:1.01-7)
	hideauth script
irssi-script-keepnick(0:1.17-7)
	keepnick script
irssi-script-nocaps(0:1.01-7)
	nocaps script
irssi-script-people(0:1.4-7)
	people script
irssi-script-seen(0:1.11-7)
	seen script
irssi-script-tab_stop(0:0.2002123102-7)
	tab_stop script
irssi-script-ziew(0:0.57-7)
	ziew script
irssi(0:0.8.10a-2)
	Irssi is a IRC client
jfsutils(0:1.1.11-1)
	IBM JFS utility programs
joe(1:3.5-1)
	Easy to use editor
john(0:1.7.0.2-1)
	Password cracker
js(1:1.5-2)
	JavaScript Reference Implementation
kbd(0:1.12-13)
	Linux console utilities
kernel-fs-lufs(0:0.9.7-5@2.6.15.7_1)
	Linux Userland File System - kernel module
kernel-fs-shfs(0:0.35-16@2.6.15.7_1)
	SHell File System Linux kernel module
kernel-net-bcm43xx(0:0.0.1-0.1@2.6.15.7_1)
	Broadcom BCM43xx driver for Linux
kernel-net-bcm4400(0:3.0.14-2@2.6.15.7_1)
	Broadcom BCM4400 driver for Linux
kernel-net-rt2400(0:1.2.2-4@2.6.15.7_1)
	Linux driver for WLAN cards based on RT2400
kernel-net-softmac(0:0.1-0.20060319.1@2.6.15.7_1)
	Software MAC layer - Linux kernel drivers
kernel-pcmcia(3:2.6.15.7-1)
	PCMCIA modules
kernel-usb-eagle(0:2.3.3-1@2.6.15.7_1)
	Linux driver for the Eagle 8051 Analog (sagem f@st 800/840/908/...) modems
kernel-zaptel(0:1.2.6-1@2.6.15.7_1)
	Zaptel Linux kernel driver
kernel(3:2.6.15.7-1)
	The Linux kernel (the core of the Linux operating system)
less(0:394-2)
	Text file browser -- less is more
lftp(0:3.5.2-1)
	Sophisticated command line FTP/HTTP client
lha(0:1.14i-4)
	An archiving and compression utility for LHarc format archives
libaal(0:1.0.5-1)
	Library for Reiser4 filesystem
libcom_err(0:1.39-1)
	A Common Error Description Library for unices
libedit(0:2.9-7)
	Editline Library
libgadu(4:1.6-2)
	libgadu library
libgcc(5:4.1.2-0.20060712r115366.1)
	Shared gcc library
libgcrypt(0:1.2.2-1)
	Cryptographic library based on the code from GnuPG
libgpg-error(0:1.3-1)
	Library libgpg-error
libidn(0:0.6.5-1)
	Internationalized string processing library
libiw(1:28-1)
	Wireless Extension library
libjpeg(0:6b-26)
	Library for handling different jpeg files
libmagic(0:4.17-2)
	libmagic library
libnet(1:1.1.2.1-3)
	C library for portable packet creation and injection
libpcap(2:0.9.4-2)
	Libpcap provides promiscuous mode access to network interfaces
libselinux(0:1.30-1)
	SELinux library and simple utilities
libsepol(0:1.12-1)
	SELinux binary policy manipulation library
libstdc++(5:4.1.2-0.20060712r115366.1)
	GNU C++ library
libusb(0:0.1.12-1)
	Application access to USB devices
libuuid(0:1.39-1)
	Library for accessing and manipulating UUID
libvolume_id(1:096-0.1)
	libvolume_id library
libwrap-libs(0:7.6-40)
	Security wrapper access control library
libwrap(0:7.6-40)
	Security wrapper access control library
libxml2(1:2.6.26-1)
	libXML library
linux-atm-rc-scripts(0:2.4.1-3)
	ATM on Linux - rc-scripts
linux-atm(0:2.4.1-3)
	ATM on Linux
login(0:2.12r-4)
	login is used when signing onto a system
logrotate(0:3.7.4-0.2)
	Rotates, compresses, removes and mails system log files
losetup(0:2.12r-4)
	Programs for setting up and configuring loopback devices
lshw(0:B.02.08.01-1)
	Hardware Lister
lsof(0:4.77-1)
	Lists files open by processes
lufs(0:0.9.7-5)
	Linux Userland File System - utilities
lvm2(0:2.02.07-0.1)
	The new version of Logical Volume Manager for Linux
lzma(0:4.43-1)
	LZMA Encoder/Decoder
lzo(0:2.02-1)
	LZO - a real-time data compression library
mac-fdisk(0:0.1.13-1)
	A partitioning tool for Apple Macintosh-style partitioned disks
magma(0:1.02.00-1)
	Cluster Abstraction Library
mailx(0:8.1.1-26)
	/bin/mail - the "traditional" way to mail via shell scripts
make(1:3.81-1)
	GNU Make
man-config(0:1.6d-1)
	Manual page reader configuration
man(0:1.6d-1)
	Manual page reader
mawk(0:1.3.3-32)
	An interpreter for the awk programming language
mc(0:4.6.2-0.2006.05.10.21.3)
	A user-friendly file manager and visual shell
md5deep(0:1.12-1)
	Compute MD5 message digests on an arbitrary number of files
mdadm(0:2.5.3-0.1)
	Tool for creating and maintaining software RAID devices
memtester(0:2.93.1-2)
	Userspace utility to test for faulty memory subsystem
mingetty(0:0.9.4-20.1)
	A compact, console-only getty
minicom(0:2.1-6)
	TTY mode communications package ala Telix
mktemp(0:1.5-19)
	mktemp - a program for safely making tmp files
module-init-tools(0:3.2.2-2)
	Module utilities without kerneld
mount(0:2.12r-4)
	Programs for mounting and unmounting filesystems
mt-st(0:0.9b-1)
	Programs to control tape device operations
mtd-utils(0:1.0.0-0.1)
	MTD (Memory Technology Devices) utilities
mtr(1:0.71-1)
	Matt's Traceroute - network diagnostic tool
mtx(1:1.2.17-1)
	Program for controlling SCSI media changers and tape drives
nbd(0:2.8.5-1)
	Tools for using the Network Block Device
nbench-byte(0:2.2.2-2)
	Port of release 2 of BYTE Magazine's BYTEmark benchmark program
nbtscan(0:1.5.1-1)
	A program for scanning networks for NetBIOS name information
nc(0:1.10-19)
	Versatile network test and debugging tool
ncftp(2:3.1.9-4)
	Browser program for the File Transfer Protocol
ncompress(0:4.2.4-26)
	A fast compress utility
ncurses(0:5.5-5)
	curses terminal control library
net-tools(0:1.60-16)
	Basic Networking Tools
netperf-scripts(0:2.3-3)
	Scripts for Netperf
netperf(0:2.3-3)
	Performance testing tool for TCP/UDP
ngrep(0:1.44-2)
	Networked grep
nmap(0:4.11-2)
	Network exploration tool and security scanner
ntfsprogs(0:1.13.1-1)
	NTFS filesystem libraries and utilities
open(0:1.4-17)
	A tool which will start a program on a virtual console
openssh-clients(2:4.3p2-3)
	OpenSSH Secure Shell protocol clients
openssh-server(2:4.3p2-3)
	OpenSSH Secure Shell protocol server (sshd)
openssh(2:4.3p2-3)
	OpenSSH free Secure Shell (SSH) implementation
openssl-tools-perl(0:0.9.8b-1)
	OpenSSL utilities written in Perl
openssl-tools(0:0.9.8b-1)
	OpenSSL command line tool and utilities
openssl(0:0.9.8b-1)
	OpenSSL Toolkit libraries for the "Secure Sockets Layer" (SSL v2/v3)
openvpn(0:2.0.7-5)
	VPN Daemon
p0f(0:2.0.7-1)
	Passive OS fingerprinting tool
p7zip-standalone(0:4.42-1)
	Standalone 7zip executable
pam-libs(0:0.80.1-10)
	PAM modules and libraries
pam(0:0.80.1-10)
	Pluggable Authentication Modules: modular, incremental authentication
parted(0:1.7.1-1)
	Flexible partitioning tool
patch(0:2.5.9-5)
	GNU patch Utilities
pbbcmd(0:0.7.7-1)
	Command line tool to communicate with pbbuttonsd
pbbuttonsd(0:0.7.7-1)
	Daemon that handle the special hotkeys of an Apple iBook, Powerbook or TiBook
pci-database(1:0.14-1)
	PCI hardware identification data
pciutils(0:2.2.3-1)
	Linux PCI utilities
pcmcia-cs(0:3.2.8-6)
	Daemon and utilities for using PCMCIA adapters
pcre(0:6.7-1)
	Perl-Compatible Regular Expression library
pcregrep(0:6.7-1)
	Grep using Perl Compatible Regular Expressions
pdisk(0:0.8-4)
	A partitioning tool for Apple Macintosh-style partitioned disks
pdksh(0:5.2.14-43.1)
	Public Domain Korn Shell
perl-base(1:5.8.8-2)
	Base Perl components for a minimal installation
pldconf(0:0.3.16-2)
	PLD Linux configuration tool
pmac-utils(0:2.1-6)
	PowerPC Linux system utilities
poldek-libs(0:0.20-9.2)
	poldek libraries
poldek(0:0.20-9.2)
	RPM packages management helper tool
popt(0:1.10.6-1)
	C library for parsing command line parameters
portmap(0:5beta-19)
	RPC port mapper
ppp-plugin-ifcfg-password(0:0.1-5)
	ppp plugin reading passwords from ifcfg
ppp-plugin-pppoatm(3:2.4.4-0.1)
	PPPoATM plugin for pppd
ppp(3:2.4.4-0.1)
	ppp daemon package for Linux
procps(1:3.2.7-1)
	Utilities for monitoring your system and processes on your system
progsreiserfs(0:0.3.1-1.rc8.4)
	Programs needed for manipulating reiserfs partitions
psmisc(0:22.2-1)
	Utilities for managing processes on your system
pump(0:0.8.24-1)
	Bootp and dhcp client for automatic IP configuration
rawdevices(0:2.12r-4)
	Support for raw-devices
rc-scripts(0:0.4.0.27-2)
	inittab and /etc/rc.d scripts
rdate(0:1.4-4)
	Remote clock reader (and local setter)
readline(0:5.1-2)
	Library for reading lines from a terminal
recover(0:1.3c-1)
	recover lost file from ext2 partition
recoverdm(0:0.19-1)
	recoverdm - recover files/disks with damaged sectors
redir(0:2.2.1-2)
	redirect TCP connections
reiser4progs(0:1.0.5-3)
	Utilities belonging to the Reiser4 filesystem
reiserfsprogs(1:3.6.19-2)
	Utilities belonging to the Reiser filesystem
rexec(0:0.17-11)
	rexec client
rlogin(0:0.17-11)
	rlogin client
rmt(0:0.4b41-1)
	Provides certain programs with access to remote tape devices
rp-pppoe(0:3.8-1)
	PPP Over Ethernet client
rpm-base(0:4.4.2-36)
	RPM base package - scripts used by rpm packages themselves
rpm-lib(0:4.4.2-36)
	RPMs library
rpm-utils(0:4.4.2-36)
	Additional utilities for managing rpm packages and database
rpm(0:4.4.2-36)
	RPM Package Manager
rsh(0:0.17-11)
	rsh client and rcp command
rwho(0:0.17-16)
	Displays who is logged in to local network machines
scsiutils(1:1.7.2.35.1.02-1)
	SCSI utilities
sdparm(0:0.99-1)
	sdparm - listing and changing SCSI disk parameters
sed(0:4.1.5-2)
	A GNU stream text editor
setarch(0:1.7-1)
	Personality setter
setup(0:2.4.10-2.1)
	Simple setup files
shadow(1:4.0.16-0.11)
	Shadow password file utilities for Linux
shfs(0:0.35-16)
	(Secure) SHell FileSystem utilities
slang-libs(1:2.0.6-2)
	Shared libraries for slang C like language
slang(1:2.0.6-2)
	Shared library for C like extension language
smartmontools(0:5.36-1)
	S.M.A.R.T. control and monitoring of ATA/SCSI harddisks
speedtouch(0:1.3.1-2)
	ALCATEL SpeedTouch USB ADSL modem user-space driver
splashutils-theme-ppcrcd(0:2.1-1)
	Splashutils - ppcrcd theme
splashutils(0:1.1.9.10-1)
	Utilities for setting fbsplash
srp-libs(0:2.1.1-0.2)
	Shared SRP libraries
ssidsniff(0:0.42-1)
	Wireless network audit tools
statserial(0:1.1-32)
	A tool which displays the status of serial port modem lines
strace(0:4.5.14-1)
	prints system call strace of a running process
stress(0:0.18.8-1)
	A tool which imposes a configurable amount of load on your system
sysfsutils(0:2.0.0-1)
	System utilities package
syslog-ng(0:1.6.9-4)
	Syslog-ng - new generation of the system logger
tar(1:1.15.1-3)
	A GNU file archiving program
tcp_wrappers(0:7.6-40)
	Security wrapper for tcp daemons
tcpdump(1:3.9.4-2)
	dumps packets that are sent or received over a network interface
tcptrace(1:6.6.7-1)
	Tool for analysis of TCP dump files
telnet(0:0.17-29)
	Client for the telnet remote login protocol
testdisk(0:6.4-1)
	Tool to check and undelete partition
tftp-hpa(0:0.42-1)
	Client for the Trivial File Transfer Protocol (TFTP)
time(0:1.7-17)
	GNU time Utility
tiobench(0:0.3.3-1)
	Threaded I/O tester
tmpwatch(0:2.9.6-1.8)
	A utility for removing files based on when they were last accessed
traceroute-nanog(0:6.3.10-2)
	Trace the route of IP packets going to "host"
ttcp(0:1.12-2)
	Network bandwidth measurement tool
tunelp(0:2.12r-4)
	Configures kernel parallel port driver
tzdata(0:2006g-2)
	Timezone data
udev(1:096-0.1)
	A userspace implementation of devfs
unace(1:1.2b-4)
	unACE - extract, test and view ACE archives
unrar(0:3.6.7-1)
	unRAR - extract, test and view RAR archives
unzip(0:5.52-3)
	Unpacks .zip files such as those made by pkzip under DOS
usbutils(0:0.72-2)
	Linux USB utilities
utempter(0:0.5.5-6)
	Privileged helper for utmpx updates
util-linux(0:2.12r-4)
	Collection of basic system utilities for Linux
uudeview(0:0.5.20-1)
	Smart decoder for uuencode, xxencode, Base64 and BinHex
vim-rt(4:7.0.050-1)
	Vim runtime files
vim(4:7.0.050-1)
	Vi IMproved - a Vi clone
vixie-cron(0:4.1-9)
	The Vixie cron daemon for executing specified programs at set times
vlock(0:1.3-13)
	Locks one or more virtual consoles
vpnc(0:0.3.3-2)
	VPN Client for Cisco EasyVPN
vrfy(0:990522-1)
	'vrfy' is a tool to verify email addresses and mailing lists
vtun(2:2.6-2)
	Virtual tunnel over TCP/IP networks
wget(0:1.10.2-3)
	A utility for retrieving files using the HTTP or FTP protocols
which(0:2.16-5)
	Displays where a particular program in your path is located
wireless-tools(1:28-1)
	Wireless ethernet configuration tools
words(0:2-19)
	English dictionary for /usr/share/dict
wpa_supplicant(0:0.5.4-1)
	Linux WPA/WPA2/RSN/IEEE 802.1X supplicant
wvdial(0:1.54.0-1)
	A heuristic autodialer for PPP connections
wvstreams(0:4.0.2-1)
	A network programming library written in C++
xfsdump(0:2.2.38-1)
	Tools for the XFS filesystem
xfsprogs(0:2.8.4-1)
	Tools for the XFS filesystem
xxd(4:7.0.050-1)
	Utility to convert files to hexdump or do the reverse
yaboot(0:1.3.14-0.rc1.1)
	Linux bootloader for Power Macintosh "New World" computers
zaptel-init(0:1.2.6-1)
	Zaptel init scripts
zaptel-utils(0:1.2.6-1)
	Zaptel utility programs
zaptel(0:1.2.6-1)
	Zaptel telephony device support
zebedee(0:2.4.1-2)
	Secure IP Tunnel
zip(0:2.31-2)
	A file compression and packaging utility compatible with PKZIP
ziptool(0:1.4.0-1)
	Tools for Iomega JAZ and ZIP drives
zlib(0:1.2.3-3)
	Library for compression and decompression